NPC – Dutch Plant Collections
The Dutch Plant Collections (NPC) exist since 1995. Many growers and enthusiasts have planted a large assortment with representatives of just one species. These plantings can be signed up for a Dutch Plant Collection. The collections are (whether or not by appointment) accessible and serve the following purposes:
As a living database of the ornamental plants range
As a reference for trials and research
As a source of motivation and inspiration to apply the right assortment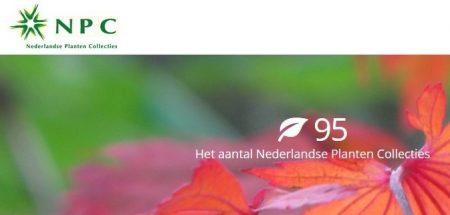 The approximately 100 Plant Collections can be found on the website of the Dutch Plant Collections, www.plantencollecties.nl.